Discover the North
2017 Kiwanis Home, Garden & Leisure Show
Dawson Creek
April 28, 2017

to

April 30, 2017
Kid's Kin & Memorial Arena
Event Shopping Family Sports Arts & Culture Entertainment Alternative Health Trade Show
Description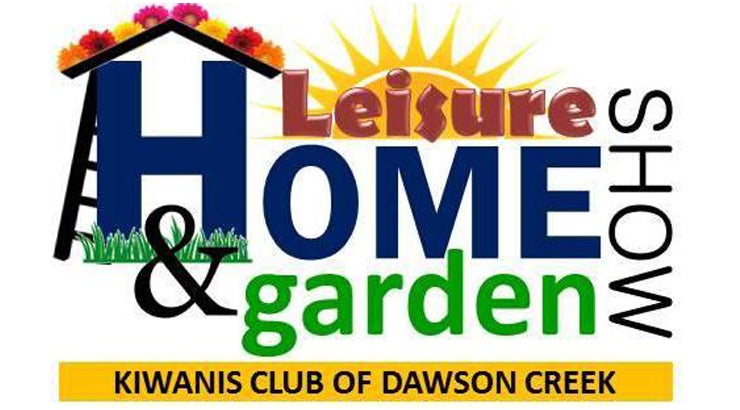 2017 Kiwanis Home, Garden & Leisure Show
Kid's Kin & Memorial Arena
The Kiwanis Club of Dawson Creek presents the 2nd Annual Kiwanis Home, Garden & Leisure Show from Friday, April 28 to Sunday April 30 at the Kid's Kin & Memorial Arena in Dawson Creek.
NEW this year, pre-buy your tickets to the show! You can now purchase your tickets to the Home, Garden & Leisure Show online at www.tigerboxofficeplus.ca, by phone at 1-877-339-8499 or at the Tiger Box Office Plus at the Encana Events Centre!
Prices:
Children (ages 6-12) $3.00 per Day + Fee
Adult (13+) $5.00 per day + Fee

Want to sign up as an exhibitor? CLICK HERE to download the registration Form and CLICK HERE to download the info sheet.

This event is the Kiwanis Club's major fund raiser and all monies from the show are used in the community. Children are Kiwanis Priority One!
Map
Contact Information
#1-300 Highway 2 Dawson Creek British Columbia V1G 0A4
Need A Place To Stay? Check Out These Accommodations!
Dawson Creek
Premium accommodations in Dawson Creek, BC
Event Shopping Family Sports Arts & Culture Entertainment Alternative Health Trade Show
Dawson Creek
The Stonebridge Hotel Dawson Creek offers all the comfort and convenience you deserve after a long day of work or travel.
Event Shopping Family Sports Arts & Culture Entertainment Alternative Health Trade Show